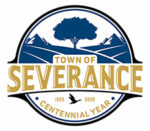 Website Town of Severance
Position: Special Events Coordinator
Department: Management
Full Time Hourly: $24.50 – $33.08 DOQ (Annually $50,974 -$68,816)
Grade: 130
Reports to: Management
Benefits: The Town offers an excellent benefits package including full health, dental, and vision coverage for the employee, partial coverage for family health, dental, and vision; short- and long-term disability and life insurance; and a retirement contribution package.
Job Summary
The Special Events Coordinator oversees all special events for the Town including all aspects of proposing, planning, organization, execution, and post-event activities. This position establishes and maintains relationships with volunteers, vendors, performers, and sponsors. They also handle all paperwork related to events including contracts, agreements, and invoices. The Special Events Coordinator serves as the point person for special event applications from external entities. In addition, this position supports other departments with the coordination and execution of other meetings and events. The Special Events Coordinator reports directly to Town Management.
*To be considered for this position you must submit an updated resume and a cover letter explaining your event planning, what type of events, and how you could be an asset to the Town of Severance as the Special Events Coordinator.
Essential Duties and Responsibilities:
The below list is intended to be illustrative of the position's responsibilities and is not all-encompassing. The Town may change these duties at any time.
Oversees and coordinates existing community special events. This includes all aspects of planning, organization, execution and post-event activities.
Works with the Town Management to propose, develop, and coordinate new community special events.
Responsible for developing and monitoring event budgets and maintaining fiscal responsibility.
Produces and manages invoices related to Town events.
Recruits and oversees volunteers to work at events.
Coordinates all sponsorships, performers, contractors, vendors, and event logistics. This includes booking talent when needed, such as musicians, bands, and other entertainment.
Works with the Town Management to ensure marketing materials are developed to promote all events.
Responsible for establishing a day of the event schedule and coordinating set up/tear down for each event.
During events, provides exceptional guest service to those in attendance and provides accurate and up-to-date pertinent information to staff, vendors, and others.
Creates contracts for vendors and other contractors related to Town events.
Performs administrative duties as assigned including but not limited to assembling vendor packets, preparing mailings, stuffing bags, data entry, filing reports, keeping participant records, and copying documents.
Guides and educates external event organizers through the Town's special event permit process. Serves as the main point of contact for external entities who apply for Special Event permits. This requires managing the application process, reviewing applications, forwarding to all necessary entities (internal and external), communicating application status, and forwarding proper documentation.
Supports other departments in coordinating and executing meetings and events, i.e., all-employee meetings/luncheons, job fairs, ribbon cuttings, groundbreakings, etc.
Builds and maintains positive working relationships within the community to encourage community participation and highlight successful events.
Photographs and documents events and activities for archival purposes and use in publications.
Conducts post-event evaluations to determine how to improve future events.
Establishes trusted working relations with Public Works, Community, and Economic Development and Police Departments providing clear communication of the needs for support required for each event.
Works with public safety entities to ensure emergency plans are established for each event.
Remains composed and makes a sound judgments in emergency or non-emergency situations. Responds to emergency situations, administers first aid, CPR, or other medical attention as needed, and complete incident reports.
Maintains frequent communications with staff. Reports issues or concerns with inventory, facility conditions, policies, and incidents to supervisory staff as needed.
Ensures the safety of guests and program participants by enforcing all rules and policies with staff and guests.
Maintains an active role in the special events community by staying abreast of new practices. Continually search for new ideas to implement by attending workshops, formal classes, in-service training, and webinars
Maintains work area, facilities, supplies, and equipment to ensure a safe and sanitary environment and orders supplies as needed.
And all other duties as assigned.
Knowledge, Skills, and Abilities:
To perform this job successfully, an individual must be able to perform each essential duty satisfactorily. Reasonable accommodations may be made to individuals with disabilities to perform essential functions. The requirements listed below are representative of the knowledge, skills, and/or abilities required:
Knowledge of research methodology and techniques using the computer, written documentation, and personal contacts within the business community
Knowledge of budget preparation and administration with special events
Knowledge of local government services and administration
Skilled with using initiative and innovative techniques to engage interest and involvement in programs.
Skilled with computer and desktop publishing software, spreadsheets, and other related software programs to perform duties.
Ability to network and maintain effective partnerships with local businesses, vendors, performers, sponsors, and schools.
Ability to effectively communicate both in oral and written form.
Ability to remain highly organized while managing multiple details.
Ability to coordinate and prioritize multiple tasks.
Ability to comfortably move between multiple to-dos lists for multiple projects; maintains simultaneous timelines and delivers events on the schedule.
Ability to gather, analyze and evaluate a variety of data.
Ability to work under pressure to meet deadlines.
Ability to plan, prioritize and coordinate multiple projects.
Ability to plan and coordinate people and processes associated with community events.
Ability to establish and maintain effective work relationships with other employees, residents, business owners, representatives of local, County, State and Federal agencies and the media.
Ability to use correct grammar, punctuation and spelling in written correspondence.
Ability to establish and maintain effective work relationships with other employees and the general public.
Ability to remain composed in emergency situations, make sound judgments, and work effectively with guests and other staff under stressful circumstances.
Ability to perform first aid, CPR and assist others when medical attention as needed.
Education and Experience:
High school diploma or equivalent is required, and a bachelor's degree is preferred.
College-level coursework in event planning, recreation administration, or a related field is preferred.
Prior non-for-profit, chamber or governmental experience is desirable.
3 years of event planning required.
5 years of event planning preferred.
An equivalent combination of education and experience may be considered.
Licenses/Certifications:
A valid Colorado Driver's license and a safe driving record is required.
CPR, First Aid, and AED certification within three months of employment
Schedule/Conditions:
Work is generally scheduled Monday through Friday.
This position may require extended hours, including weekends, nights, and holidays for the scheduled special events.
Physical Activities:
The physical demands described here are representative of those that must be met by an employee to successfully perform the essential functions of this job. Reasonable accommodations may be made to enable individuals with disabilities to perform essential functions.
Body Movement:
Walk, stand, stoop, bend, and sit while performing duties. Repetitive hand movement while keyboarding, writing and sorting paperwork. May lift with or without assistance storage boxes containing filed paperwork.
Vision:
Uses sight in the normal range with or without correction to perform duties.
Hearing:
Uses hearing in the normal range with or without correction to perform duties.
 
Note: This position description is not intended to be an exclusive list of all the requirements, duties, tasks, roles, or responsibilities associated with the position. Nothing in this position description restricts the Town's ability to assign, reassign or eliminate duties and responsibilities of this job at any time. The Town is an "at will" employer, and Town employees may be separated from employment at any time and at the discretion of management.
The Town of Severance is an Equal Employment Opportunity Employer
The Town of Severance is an Equal Opportunity Employer. All Applicants considered for the positions will be without regard to gender (regardless of gender identity or gender expression), race, color, religion, creed, national origin, ancestry, age 40 or older, marital status, disability, sexual orientation, genetic information, pregnancy or other characteristics protected by law. The Town of Severance will make all reasonable accommodations to ensure that people with disabilities have equal employment opportunities. Reasonable accommodations may be made to enable individuals with disabilities to perform essential functions. Notice Regarding Medical and/or Recreational Marijuana Use: Because the possession and use of marijuana, whether for medical use or otherwise, constitutes a federal offense and because the Town is a drug-free workplace, the Town will not accommodate the medical use of marijuana and enforces written policy prohibiting working for the Town while marijuana is in the body. The fact that state law recognizes medical marijuana as prescribed or otherwise permitted, medication does not alter or otherwise change this policy.
Job Posted until filled.