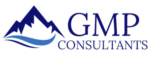 Website GMP Consultants
The City of Astoria, Oregon is seeking an experienced City Manager to lead the oldest American settlement west of the Rockies. The City enjoys a reputation as being well-managed with an excellent working relationship between Council and staff. If you are looking for a friendly community with a great quality of life, a stable Council-Manager form of government, and a City with solid financial reserves, this may be the right opportunity.
Located in Oregon's northwestern corner, Astoria is a historic and vibrant riverfront community overlooking the Columbia River's entrance into the Pacific Ocean. With steep hills, sweeping views, and lovingly restored Victorian homes, Astoria has been called the "Little San Francisco of the Pacific Northwest." Founded in 1811, Astoria celebrates a rich history tracing back to Lewis and Clark.  The community is deeply proud of their historical heritage and passionate about preserving the city's innate character and authenticity. 
Operating under the Council-Manager form of government, Astoria is a full-service city with a current budget of $58.68M serving a population of 10,000 with a team of 105 FTEs plus approximately 65 part-time employees. Departments include: City Manager, Community Development, Finance, Fire, Human Resources, Library, Parks & Recreation, Police & 911 Dispatch, and Public Works & Engineering.
The City of Astoria seeks an experienced city management professional to lead this full-service city as its next City Manager. The ideal candidate will be passionate about local government, with a successful and productive career demonstrating progressively responsible management experience in public administration.
For More Information:
GMP Consultants is assisting the City of Astoria with this search. Visit gmphr.com to view a position profile and how to apply. The City of Astoria is an Equal Opportunity Employer. First Review: August 28, 2022.