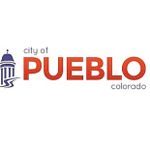 Website City of Pueblo Civil Service City of Pueblo Civil Service
The City of Pueblo is hiring a City Attorney.  This position offers an attractive pay and benefits package as well as opportunities to help and serve the local community. The City Attorney has the overall responsibility of providing legal advice and assistance to the Mayor, City Council, City boards and commissions, and City departments. The City Attorney is appointed by the Mayor and confirmed by City Council. As chief counsel for the City, this position exercises independent judgment and decision making. The City Attorney must be a licensed Colorado attorney for at least three (3) years immediately prior to appointment. The City Attorney will serve as counsel for the City in administrative and judicial proceedings, as well as recommending settlement; performing legal research; reviewing documents and contracts; preparing and drafting briefs, pleadings, and legal opinions; participating in court hearings, arbitrations, and trials; providing legal advice relating to risk exposures; and as requested, advising City departments and agencies concerning local, state, and federal legislation. The City Attorney shall carry out all legal and administrative functions assigned by law or ordinance.
This full-time position offers the successful candidate a variety of benefits that provide a great work/life balance, a rewarding work environment, and a competitive annual salary of $155,586.00 – $191,084.76. Applications will be received from May 10, 2023 – June 11, 2023. Click on City Attorney for access to the complete job description and to apply now! Go to www.pueblo.us/jobs to see all City of Pueblo open positions.