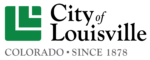 Website City of Louisville - Louisville, CO
The City of Louisville is seeking a knowledgeable, enthusiastic, and experienced Planning Manager to work within our Community Development Department. This role acts as a collaborative team player working in high-service-level community, with technical knowledge in the field of planning, and a predisposition to customer service.  The Planning Manager is one of three division managers in the Community Development Department, which also includes Building and Economic Vitality.
 
The Planning Manager reports directly to the Community Development Director and is responsible for managing daily operations of the Planning Division and supervision of three full-time professional staff members.  Responsibilities include coaching and mentoring junior staff, policy development, plan implementation, current and long-range planning projects, historic preservation and coordination with regional and state planning entities.  The Planning Manager will have the opportunity to lead the Planning Division on several exciting projects in the near future, including a housing strategic plan and the city's 10-year comprehensive plan update. 
Hiring Range: $101,712.00 to $119,516.80
Salary Range: $101,712.00 to $137,321.60
Position is open until filled with first review of applications on May 29th.