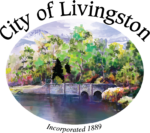 Website City of Livingston
The City of Livingston is seeking an energetic and engaged leader to lead the organization as City Manager. This is an opportunity to work with an experienced and dynamic leadership team, a highly engaged citizenry, and a committed City Commission—all under the scenic backdrop of the Yellowstone River and four majestic mountain ranges. Only 30 miles outside of Bozeman, this rocky-mountain community is large enough to be a full-service city, but small enough to be a close-knit community. 
The City has maintained its quintessential Old West ambience and has flourished into an eclectic and engaged community that includes ranchers, writers, artisans, and performers. In 1999, Livingston famously served as the setting for the Brad Pitt movie, "A River Runs Through It." 
Operating under the Commission-Manager form of government, the City serves a population of over 8,000 with a budget of $25.9 million dollars and a team of 100 FTEs. City departments include Building and Planning, Legal, Finance, Administrative Services, Fire & EMS, Police, and Public Works.
The ideal candidate will be a strong and compassionate leader with the ability to take broad policy direction and implement it through executive strategy and empowering staff to achieve clear and actionable goals. This is an exceptional opportunity to lead a dynamic organization and live in an area with a high quality of life.
More Information:  
GMP Consultants is assisting the City of Livingston with this search. Visit gmphr.com for a complete position profile, job description, and how to apply. The City of Livingston is an Equal Opportunity Employer. First Review: September 11, 2022. Open until filled.