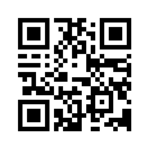 City of Golden, Colorado
City of Golden, Colorado
City Attorney
Hiring salary range: $185,000 to $215,000
Final filing date: Thursday, June 15, 2023.
Golden, Colorado is a vibrant community rich with culture, outdoor activities, scenic beauty, thriving businesses, and friendly people. Picturesquely situated in the foothills of the Rocky Mountains, Golden is home to over 20,000 residents who enjoy a high quality of life, world-class outdoor adventure opportunities, a flourishing arts and cultural scene, and a superior public education system. The city is located in Jefferson County and only 30 minutes from downtown Denver by car or light rail.
The city is seeking an attorney with a strong work ethic, collaborative style, and a keen ability to communicate, listen, and engage with city leadership. Responsible for two direct reports, the City Attorney will have a breadth of experience in the active practice of municipal law with a successful track record for supporting programs and practices pertaining to real property and land use, finance, tax elections, employment, licensing, open meetings and open records, law enforcement and public safety, ethics, and other concerns typical to local government. The ideal candidate is an experienced municipal attorney and seasoned leader with the ability to perform with confidence an integrity.
The position requires a Juris Doctorate and a minimum of ten years of increasingly responsible experience in the practice and application of municipal or county law in Colorado which includes at least three to five years of direct supervisory experience. The position also requires a license to practice law in Colorado and membership in good standing with the Colorado Bar Association. A valid driver's license and a good driving record is also required.
To be considered for this exceptional career opportunity, please submit a cover letter, resume, and six references to: https://www.cpshr.us/recruitment/2213
For additional information, please contact:
Gloria Timmons
CPS HR Consulting
916-471-3461
To view an online brochure for this position visit: https://online.flipbuilder.com/kper/gdmv
City of Golden, Colorado website: https://www.cityofgolden.net
The City of Golden, Colorado is an equal opportunity employer.