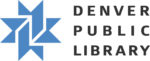 Website City & County of Denver - Public Library
Do you consider yourself a genuinely curious person? Are you passionate about public service? Do you believe in the power of challenging assumptions and trying new things in order to best serve the community? Are you a team player with a demonstrated commitment to working toward more equitable and inclusive public organizations? 
If so – you might be the right person to join DPL's Strategy & Evaluation team!
The Management Analyst Associate will be a key player in sustaining and building upon the library's evaluation culture. The position will report directly to the Manager of Strategy & Evaluation and will work cross-functionally to design and lead the evaluation of processes, programs and services across the DPL system. 
Specifically, this team member will:
Design and conduct evaluations for DPL programs and processes, including development of actionable financial/operational/policy recommendations.
Create/maintain an Evaluation Toolkit and coach library staff in key skills to lead smaller-scale evaluation efforts.
Support operational performance measurement by improving/innovating collection, measurement methodologies and reporting processes. 
Support implementation, data collection and indicator reporting for the library's 2021-2023 Strategic Roadmap.
Provide technical assistance to grants management staff to identify appropriate evaluative criteria and data needs, as well as data visualization in reporting.