Post Pandemic:
Back to Work …in Person? Remote? a Hybrid?
Come hear the results of our CCCMA survey, presented by Magellan Strategies, on what we are doing with our staff schedules. Hear from a few colleagues, Heather Geyer and Debra Figueroa, about their challenges and what influenced their decisions.
Leadership:
Happy Works, How to Create an Extraordinary Workplace Culture
In this highly interactive and energized presentation, Kris Boesch weaves valuable content, enlightening stories and tangible tools to improve your workplace culture. Whereas other programs miss the mark by only talking about employee "satisfaction" or "engagement," Boesch takes workplace culture to a whole new level well beyond compensation, basic HR practices and "perks." Boesch will share how to create meaningful collaboration, camaraderie and connection amongst your team. Camaraderie creates a strong sense of belonging while dissipating divisions and emphasizing community. You'll learn how to instill shared identity, interdependency awareness as well as kind, candid and constructive communication. Participants will be able to take her doable best practices and implement them within their teams to see immediate results.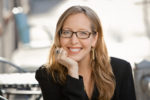 Kris Boesch, CEO and Founder, Choose People
Choose People is a company that transforms company cultures, increases employee happiness and boosts the bottom line. The Choose People 360° Culture Audit is based on over 1000 hours of research. Kris Boesch is also the acclaimed author of Culture Works: How to Create Happiness in the Workplace. Prior to Choose People, Boesch was the CEO of Exodus Moving & Storage. Under her leadership, Exodus became the largest mover in Northern Colorado with a turnover rate nearly 40% less than the industry average and a bottom line twice that same average. Kris is also a proud mother, dancing diva and dog lover.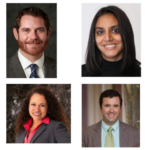 Diversity, Equity & Inclusion:
Self Awareness & Personal Bias
After a brief introduction, the session will begin with the group watching an old social experiment video on simulated racism (Brown eyes and blue eyes – https://www.youtube.com/watch?v=oGvoXeXCoUY). The group will then have small group discussions facilitated by members of the DEI Committee. The discussions will be focused on identifying constructive ways to help each manager address the unique needs of their respective organizations through shared best practices.