Post Pandemic:
The Economic Impacts of  COVID to the Commercial Real Estate Sector: Rural, Urban, Past, and Future
What does the future hold for office space occupancy, our downtowns, and the downstream businesses in a post COVID world? Will a hybrid work model change our communities and future land-use decisions. Hear from two experts talking from the western slope and the metro Denver area on their views and experiences.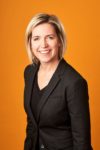 Robin Brown, Grand Junction Economic Partnership
Robin joined GJEP in December 2017 and has been committed to the economic growth and vitality of Colorado's Grand Valley for over a decade. Robin previously worked as the Event Management Director for the Grand Junction Business Improvement District and led a $9 million fundraising campaign for The Historic Avalon Theatre in downtown Grand Junction. She was the founder of Spoke+Blossom lifestyle magazine and owned a local public relations agency.
Stephen Shepard, is the Executive Vice President of BOMA (Building Owners and Managers Association) Denver Metro and BOMA Colorado, and loves seeing the Rockies every day from his office. Before associations, he worked in the tech and financial services industries in different capacities such as training, marketing, and customer service.
Leadership:
Happy Works, How to Create an Extraordinary Workplace Culture (repeat)
In this highly interactive and energized presentation, Kris Boesch weaves valuable content, enlightening stories and tangible tools to improve your workplace culture. Whereas other programs miss the mark by only talking about employee "satisfaction" or "engagement," Boesch takes workplace culture to a whole new level well beyond compensation, basic HR practices and "perks." Boesch will share how to create meaningful collaboration, camaraderie and connection amongst your team. Camaraderie creates a strong sense of belonging while dissipating divisions and emphasizing community. You'll learn how to instill shared identity, interdependency awareness as well as kind, candid and constructive communication. Participants will be able to take her doable best practices and implement them within their teams to see immediate results.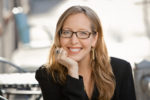 Kris Boesch, CEO and Founder, Choose People
Choose People is a company that transforms company cultures, increases employee happiness and boosts the bottom line. The Choose People 360° Culture Audit is based on over 1000 hours of research. Kris Boesch is also the acclaimed author of Culture Works: How to Create Happiness in the Workplace. Prior to Choose People, Boesch was the CEO of Exodus Moving & Storage. Under her leadership, Exodus became the largest mover in Northern Colorado with a turnover rate nearly 40% less than the industry average and a bottom line twice that same average. Kris is also a proud mother, dancing diva and dog lover.
Diversity, Equity & Inclusion:
Local Responses to DEI
A panel of county and DEI leaders from Jefferson County will discuss how JeffCo is currently responding to diversity, equity and inclusion needs at the local level and why it's important. We'll cover best practices and lessons learned, first steps and actionable steps. Get a view into a boots-on-the-ground approach for local government.  Hosted by ACCA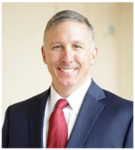 Don Davis, County Manager, Jefferson County
Don Davis joined Jefferson County as county manager in May of 2017 after retiring from the United States Marine Corps, where he had served since 1990. He is a graduate of several leadership and business programs, and holds master's degrees in Public Administration from Webster University (with high honors) and in Strategic Studies from the Marine Corps War College.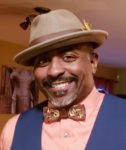 Demetrius Parker, Talent Manager, Jefferson County
An internal entrepreneur, that successfully infuses a diverse and dynamic goal-oriented approach to Organizational Training & Development, Talent Acquisition, and HR by getting it done with an emphasis on professionalism, coaching, innovation, and collaboration. I strive to build sustainable and successful partnerships and business relationships that convert customers into clients, candidates into employees and employees into leaders.  As the Jefferson County Talent Management Manager I strive to hire and inspire true professionals that are passionate and dedicated to their careers and are seeking "More Than Paycheck"!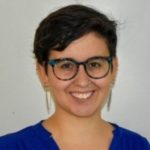 Marika Sitz, DEI Manager, Jefferson County
Marika works to build equity, inclusion, and belonging into the structure of companies and organizations. Her experience includes equity, diversity, & inclusion programming designed to increase access, address racial/social injustices, promote self-awareness, self-reflection, & self-actualization. She builds systems and workflows that leverage individuals' ability to transform their communities.