THURSDAY WORKSHOP
8:30 am – 10:30 am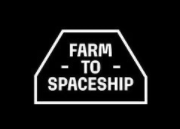 Hope, Trust, and Belonging – Devereaux Room

In partnership with towns and cities across Colorado, Farm-to-Spaceship builds artist-driven transformational experiences that bring together local culture, arts, businesses and entrepreneurs while co-creating a statewide network of partners to push forward Colorado's Experience and Transformation Economies.
THURSDAY PROGRAM DESCRIPTIONS
10:45 am – 11:45 am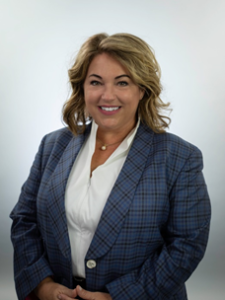 HOPE – Colorado Room
Navigating Paid Family and Medical Leave in Colorado
Susan Weed, VP National Sales Director, American Fidelity
BACKGROUND AND EXPERTISE:
Susan Weed, Vice President, American Fidelity
Susan Weed lives and works in Oklahoma City, Oklahoma at the American Fidelity home office. She has worked for American Fidelity for twenty years in a variety of positions including Marketing, Sales Training and Sales Leadership. She currently works with the National Director of Sales and Chief Sales Officer on National Sales strategy and succession planning. She is on the American Fidelity PFML Strategy Team and serves on a Cameron Small Company Board of Directors. She enjoys traveling and building relationships with her amazing team at AF and with employer groups, brokers, and associations and thoroughly believes that "everything rises and falls on relationships," John Maxwell
BRIEF DESCRIPTION:
Learn what it is, how it could affect you, and how you can start preparing for it.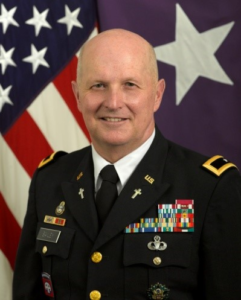 TRUST – Roosevelt Room
The Ten Commandments of Leadership:  Reflections on Enduring Leadership Lessons
BG (Ret) Charles "Ray" Bailey, Fort Carson Garrison
BACKGROUND AND EXPERTISE:
Chaplain Bailey served in the Army Reserves from 1977 till entering
active duty in June 1982 as a United States Army chaplain. He retired
as a Brigadier General in July 2015.
BRIEF DESCRIPTION:
Brigadier General (Ret) Charles "Ray" Bailey reflects on over 34 years of experience leading, training and advising diverse leaders throughout the U.S. and various foreign militaries, and suggests universal and enduring lessons learned for leaders in local government management.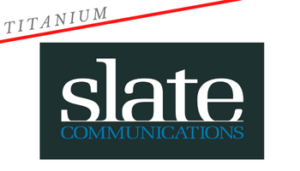 BELONGING -Devereaux Room
Your Affordable Housing: Common Challenges and Unique Solutions
Kim Newcomer, Slate Communications – Facilitator
BACKGROUND AND EXPERTISE:
Andrea Phillips, Town of Pagosa Springs, Town Manager (panelist) – Andrea is an ICMA Credentialed Manager with 18 years of experience in the public sector. She's been the Town Manager for Pagosa Springs since 2017.
Keith Riesberg, Town of Winter Park, Town Manager (panelist) – Keith has more than twenty years local government experience. He's been the Manager of Winter Park since 2018.
Drew Nelson, City of Salida, City Administrator (panelist) – Drew is a community development and local government management expert with over nineteen years of experience. He's been the Administrator for Salida since 2018.
Kim Newcomer, Slate Communications, CEO (moderator) – Kim has more than 20 years experience in local government communications and community marketing. In 2013 she co-founded Slate Communications with the goal of making a positive impact on communities by providing communications and engagement expertise to local governments.
BRIEF DESCRIPTION:
The lack of affordable housing across the state has major impacts on our communities, and many smaller communities have reached a critical tipping point. Hear from three different communities – Pagosa Springs, Salida, and Winter Park – about their creative solutions to address housing needs and the impact these programs have had on their economies, their workforce, and the tourism industry.
THURSDAY PROGRAM DESCRIPTIONS
1:00 pm – 1:45 pm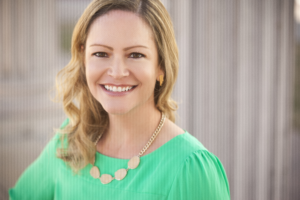 HOPE – Colorado Room
Understanding the Importance of Destination Stewardship
Jill Corbin, Deputy Director of Destination Stewardship, Colorado Tourism Office
BACKGROUND AND EXPERTISE:
Jill Corbin is the Deputy Director of Destination Stewardship at the Colorado Tourism Office. Prior to this role, Jill served as Interim Director and Director of Destination Development at the CTO. Before joining the CTO five years ago, Jill worked as Vice President of the Vail Valley Partnership, an economic development and destination marketing organization located in Eagle County. Jill has a diverse background in community development ranging from her work as a Peace Corps volunteer in Ecuador to the United Nations Development Program in Chile. Jill also has experience as a small business owner in the Colorado creative industries. 
BRIEF DESCRIPTION:
Destinations that serve as gateways to our natural resources have been facing more challenges in recent years due to an increase in visitor pressure on the environment and resident quality of life. Many of The Colorado Tourism Office's (CTO) partners from across the state are working to mitigate any negative impacts of tourism while still enhancing and building a strong tourism economy. Because of these changing landscapes across the tourism industry and a growing need for support for our industry, the CTO is strengthening its destination stewardship work in order to elevate responsible travel and sustainability; champion resilient destinations and advance inclusiveness and collaboration. Join this session to learn about current and future opportunities from the CTO.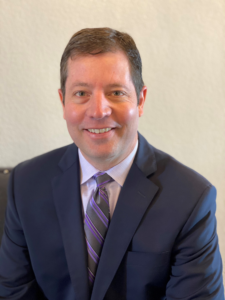 TRUST – Roosevelt Room
Cultivate Workplace Culture w/Eye Toward Well Being
Panel Facilitated by Terry Rook, CEBT; with Sunny Bryant, Fremont County Manager; Seth Hoffman, City of Lone Tree; Michael Penny, City of Castle Pines; and Allison Scheck, City of Wheat Ridge.
BACKGROUND AND EXPERTISE:
Terry has worked in the insurance industry for over 16 years, the last 12 of which have been exclusively in the public sector market.  In 2017 Terry joined the Colorado Employer Benefits Trust (CEBT) unit of Willis Towers Watson (WTW).  CEBT is a multiple employer trust for public institutions providing employee benefits.  Since 1980 CEBT has grown to approximately 35,000 members from over 420 participating groups.  During his career, Terry has worked with all types of insurance funding arrangements with a focus on employee education, wellbeing, implementation, and integration of all employee benefit programs.
Terry and his wife of 13 years and their 12-year-old son live in SE Aurora and enjoy skiing, fishing, and vacationing near the beach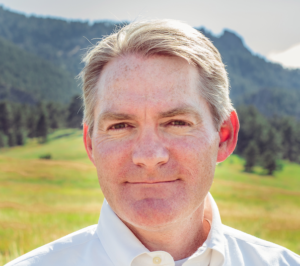 BELONGING – Devereaux Room
Going to the Voters for Funding: Best Practices and Methods
David Flaherty, CEO,  Magellan Strategies
BACKGROUND AND EXPERTISE:
David Flaherty is the founder of Magellan Strategies, a public opinion survey research firm serving local governments, school districts, special districts, and public policy organizations. He has spent his 28-year career designing and managing hundreds of survey research projects measuring public and voter opinion. In addition, he is an expert public opinion pollster, focus group moderator, and ballot measure consultant.
Before forming Magellan Strategies in 2006, David worked in Washington DC for fourteen years, learning the art of voter opinion research, questionnaire design, qualitative research, and message development. David is proud to have helped more than one hundred Colorado governments, special districts, and school districts secure voter approval for various local ballot measures funding a wide array of government services, capital projects, and district operations.
David is a native of Wellesley, Massachusetts, and a 1991 graduate of the University of Delaware. He lives in Broomfield, Colorado, with his wife Jennifer and their two sons, Jack and Bobby. 
BRIEF DESCRIPTION:
This program will go through how to best prepare and position a sales or property tax ballot measure survey for voter approval.
THURSDAY PROGRAM DESCRIPTIONS
2:00 pm – 2:45 pm

HOPE- Colorado Room
Building a Sustainability Program: Where to Start
Tim Dodd, City of Englewood
BACKGROUND AND EXPERTISE:
Tim Dodd is currently the Assistant City Manager in the City of Englewood, CO where he developed and implemented a sustainability program. He previously served as a local elected official in Massachusetts, the Director of Performance Management for the Commonwealth of Massachusetts, Performance Manager for the City of Baltimore, and Chief Performance Officer for the City of Santa Monica.
BRIEF DESCRIPTION:
Using a case study from the City of Englewood, this session will focus on building a sustainability program from the ground up, including a review of existing programs and processes from a sustainability lens; engaging Council, staff, and the community; and developing a sustainability plan.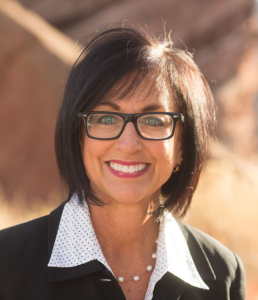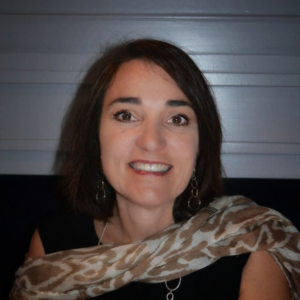 TRUST -Roosevelt Room
Four Key Ingredients to Build a World Class Culture
Jen Volmer and Anne McCord, ILG Strategic Services
BACKGROUND AND EXPERTISE:
Anne and Jen have a combined 50+ years of executive-level Human Resources experience in the high tech, start up, legal, medical, non-profit and municipal industries.  They have dedicated their careers to building transformational work cultures that drive business results.   In the last five years, Anne and Jen have focused their HR efforts to the underserved towns, cities and counties of Colorado, assisting with HR needs that encompass the entire employee lifecycle.  They offer all types of HR services for any size of organization.  Both Anne and Jen have spent most of their lives in Colorado and enjoy contributing to the public entities that make this state a great place to live and visit.
BRIEF DESCRIPTION:
With today's global demand for talent, it is more important than ever to have an intentional culture in your local government entity. We will focus our discussions on hope, trust, belonging and a health-related work life.  Join us for a fun and interactive presentation.  You will receive some tools to take back to your support team to act on immediately!  Whether you are a small town, big city or a large county, these best practices are scalable for any size organization!
BELONGING – Devereaux Room
Defining and Developing a Data-Driven Equity Budgeting Strategy
Chris Fabian, ResourceX CEO & Co-founder
BACKGROUND AND EXPERTISE:
Chris Fabian is the CEO and Co-founder of Resource Exploration.
ResourceX supports local governments to strategically align
resources with community outcomes. Through Priority Based
Budgeting (PBB) methodology and software, local governments are
accelerating data-driven decision making to align resources towards society's biggest challenges. Providing a platform to fund equity initiatives, climate action plans, and provide a fiscally sustainable future for residents and the community.
Priority Based Budgeting (PBB) is currently recognized as a leading practice by the International City/County Management Association (ICMA), the National League of Cities (NLC), and the Government Finance Officers Association (GFOA).
"By applying data and evidence, using program level data and insights as your guide, you can repurpose and reprogram your organization to achieve foundational results, equity-focused community outcomes, and thrive!"
ResourceX has partnered with over 250 organizations across North America to provide the software solution and powerful analytic tools to implement a priority based budget using data and evidence to transparently and exponentially improve community results.
Our goal is nothing less than to fundamentally change how resource allocation decisions are made in local government. And are actively doing so! Our partners and clients are achieving upwards of 13% resource reallocation and repurposing year-on-year. And expanding programs most aligned with community priorities and funding new programs to meet new community needs (climate change, equity, sustainability, COVID, homelessness, addiction, etc.).
BRIEF DESCRIPTION:
The budget is one of the most powerful tools for influencing change.  By applying data and evidence, using program-level data and insights as your guide, you can repurpose and reprogram your organization to achieve foundational results, equity-focused community outcomes, and thrive. Local governments can have a lasting and significant impact on equity creation and application for all residents within their communities.
BREAK WITH OPTIONAL SESSIONS
2:45 pm – 3:30 pm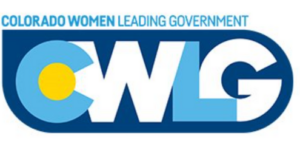 OPTION 1 – Colorado Room
How to Make the Most out of Speed Coaching…And Have Fun Doing It!
CWLG
DESCRIPTION:
For Speed Coaching, below are a few suggestions to help you get the most out of this lively, fast-paced opportunity to expand your network and develop professional connections.
You'll participate in four or five 10-minute speed coaching sessions. Come with a playful spirit; this is intended to be a high energy, low-risk way to get acquainted.
Think about what you'd like to give and take from the 10 minute sessions. Here are some starter ideas.

Pick one or two items for a particular session.
Make up your own ideas or questions.
Just be yourself.
If you don't click with someone, no worries; you'll move on to someone else soon!
FOR ASPIRING LOCAL GOVERNMENT LEADERS, YOU MIGHT THINK ABOUT…
Hopes you'd like to realize in your career.
Some career issue you'd like to get different perspectives about.
Feedback about options that you are considering.
Connections for volunteer coaches to help you make to advance your interests.
Gratitude for the opportunity to personally meet and learn.
Something that you found useful from the exchange.
FOR EXECUTIVE LEADERS/COACHES, YOU MIGHT THINK ABOUT…
Your understanding of what's important to the person you are Speed Coaching.
Some options that you think she or he may wish to consider.
A brief story or experience that may be relevant.
A vision or action that you invite them to embrace.
People, resources, or education that you think might be useful to them.
Prepare for Speed Coaching with our Resource Packet!
Bring your business cards! There is no pressure for further discussion, just opportunities.
At the end of the event, there is a short feedback session to share the great connections made during the event. Feel free to share; we all want to learn!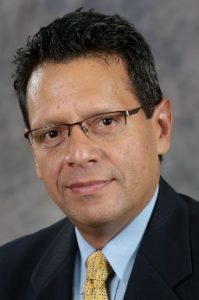 OPTION 2 – Devereaux Room
How my City Will Achieve Net Zero This Year
Oscar Rangel, Veregy  
BACKGROUND AND EXPERTISE:
Oscar Rangel is a sales and marketing professional and has been providing sustainable energy and building solutions since 1994.  Oscar's area of expertise includes over 25 years with Xcel Energy, Siemens, Johnson Controls, SOLON Corporation, Apollo Solutions Group and Veregy directly with end-users.  He has worked with Local Government (Cities & Counties), Higher Ed., K-12 and Public Housing clients for the past 13 years and interacted with federal government clients.  Familiar with gas and electric distribution systems, building automation controls, mechanical equipment with a focus on energy efficiency and high performance facilities. Technical and financial experience developing, presenting, and closing capital projects, including energy efficiency, and renewable energy.
BRIEF DESCRIPTION:
Learn how local governments can adhere to the requirements of GHG reporting by using our reporting platform called Orchestrate. The CO Energy Office approves of our work and reporting efficiency.
THURSDAY PROGRAM DESCRIPTION
3:30 pm – 4:15 pm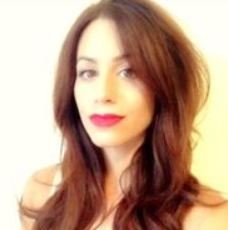 HOPE – Colorado Room
Walking the Talk of Your Climate Action Plan: How to Significantly Reduce Emissions From Your Operations

BACKGROUND AND EXPERTISE:
John Cattles, Gunnison County: Early in my life I had the opportunity to work for a builder who built homes that were completely self-sufficient, off-grid, and zero energy in the mountains of southwest Colorado. That experience inspired me to pursue and degree in environmental design in architecture. After college I ran a design/build general contracting business for 12 years where I designed and built highly efficient homes before changing careers to local government. At Gunnison County I led the construction of a new Courthouse, renovation of the Health and Human Services Building, and HVAC replacement in a 95 year old government building. All of those buildings are now all-electric and have reduced energy use.
DeLynne Southern, Colorado Energy Office, is a technical Specialist skilled in energy efficiency and policy innovation. Her current role at the Colorado Energy Office is focused on providing management and technical support for the Energy Performance Contracting (EPC) Program. The EPC Program supports public sector clients in addressing facility and infrastructure needs, providing a platform that uses cost-savings associated with energy improvements to fund capital projects.
Prior to her role at CEO, Ms. Southern's career in the energy industry focused on the development of energy efficiency and renewable energy solutions for clients in the New York Metro area. Ms. Southern earned her undergraduate degree from Indiana University in Public Affairs with a concentration in Environmental Science and Policy. In addition, Ms. Southern holds the Certified Energy Manager (CEM), LEED Green Associate, and a certificate in energy modeling.
DESCRIPTION
We will discuss strategies, tools, and resources that can be used to reduce emissions from local government operations including buildings and vehicles. We will include examples of emissions reductions of more than 50% from existing buildings and how local government can utilize life-cycle planning to significantly reduce emissions, avoid technology lock-in, and electrify its entire portfolio of buildings. Strategies and resources available to convert fleets to alternative fuels and electrification will also be included.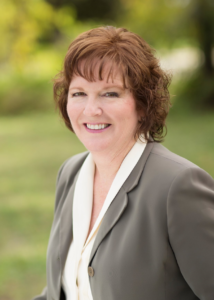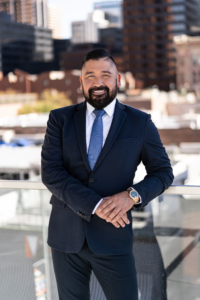 TRUST – Roosevelt Room
Flex Your Ethics Knowledge
Karen Daly, ICMA Mountain Plains Regional Director and Ray Gonzales, ICMA Regional Vice President
BACKGROUND AND EXPERTISE:
Karen Daly is the Mountain Plains Regional Director for the ICMA.  In this role, she is the liaison to 14 beautiful state city/county management associations.  She retired after 31 years serving five Texas cities. Karen's achievements include successful bond elections, major construction projects, improved bond ratings and increased organizational effectiveness.  She is also Director of the Texas Women's Leadership Institute which is designed to promote and support women to become city managers in Texas. Karen has two Master's Degrees and she is a co-founder of Texas Women Leading Government.  She is the proud mom of two grown feminists and is married to a mostly-grown husband who is a musician.
Raymond H. Gonzales has over 25 years of leadership experience encompassing nearly every level of
government administration. After starting his career with the U.S. Peace Corps, his roles have spanned
from serving as New Mexico's Deputy Cabinet Secretary under the leadership of Governor Bill
Richardson to County Manager for Adams County, Colorado – the state's fifth largest county, serving
515,000 residents, and one of the fastest growing counties in the country.
Although he found great success fortifying these agencies, his heart has always been in economic
development. Following this passion, Raymond oversees the Metro Denver EDC in its work to unite
nearly 70 cities, counties and economic development agencies across the nine-county, Metro Denver
region to promote economic prosperity and serve as the region's "business brand manager."
Raymond continuously strives for organizational improvement and his passion for workplace culture
where he empowers employees and their personal impact, influence and inspiration regardless of title
or designation. Raymond continuously strives for the premier delivery of art and cultural opportunities
to accentuate the culture of an ever-increasing innovative and inclusive region.
In addition to his challenging role leading Metro Denver EDC, Raymond serves as Executive Vice
President of the Denver Metro Chamber, Vice President of the Mountain Plains region of the
International City/County Manager's Association Executive Board, President of the Local Government
Hispanic Network Board of Directors, and as the Vice-Chair of the Scientific and Cultural Facilities District.
DESCRIPTION:
Join ICMA representatives as we go through a variety of ethics scenarios that will lead to some vibrant discussion on what the ICMA Code of Ethics means in your everyday work world.  Small group discussions will dominate this session as you use ICMA's Code of Ethics to guide your approach to ethical dilemmas. 
BELONGING – Devereaux
Beyond "Harassment": Nurturing an Environment of Belongingness in the Workplace 
Tami Tanoue, CIRSA
BACKGROUND AND EXPERTISE:
Tami Tanoue is the Executive Director for CIRSA. She was previously General Counsel/Deputy Executive Director and General Counsel/Claims Manager at CIRSA. Prior to joining the CIRSA staff, she was in private practice with the firm of Griffiths, Tanoue, Light, Harrington & Dawes, serving CIRSA as its contract General Counsel for 12 years, and serving as City or Town Attorney for several Colorado municipalities. Prior to that, Tami was Staff Attorney for the Colorado Municipal League, representing the collective interests of Colorado municipalities. She is a regular speaker on local government liability topics, and the author of several publications on liability issues.
BRIEF DESCRIPTION:
In "Beyond "Harassment": Nurturing an Environment of Belongingness in the Workplace," Tami will help participants examine harassment and similar workplace issues from the standpoint of inclusivity and belongingness.