KEYNOTE
8:30 am – 9:30 am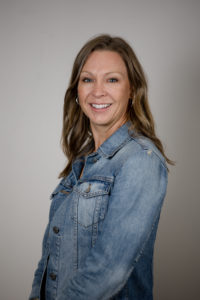 Devereaux Room
Two Truths and Two Lies
Amanda Henderson,  Director of the Institute for Religion, Politics & Culture at the Iliff School of Theology
Amanda Henderson is the Director of the Institute for Religion, Politics, and
Culture at the Iliff School of Theology.  The Institute performs research on the ways religious histories inform political perspectives and shares that information to educate public leaders for transformative action.  Before launching the Institute, Amanda served seven years as Executive Director of The Interfaith Alliance of Colorado, bringing people from different religious traditions together for political action. Amanda is the author of Holy Chaos, Creating Connections in Divisive Times, host of the Complexified podcast, and a Doctoral Candidate in religion and politics at the University of Denver. Personally, Amanda lives in Littleton, CO, is Mom to three young adults, enjoys adventures with her husband, and finds joy running trails and growing things: dogs, chickens, gardens, and creative projects of all kinds.
Navigating the complex minefield of city and county leadership can be disorienting. In this session, we will identify two truths and two lies that keep us divided and feeling stuck. We will challenge the myths underlying our most pressing issues and learn practical tools to cultivate your ability to negotiate conflict and uncertainty. After our time together, you will feel more grounded and have tools to lead with wisdom, clarity, and patience.
THURSDAY PROGRAM DESCRIPTIONS
10:00 am – 10:45 am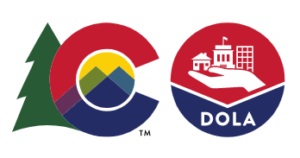 Colorado Room
Land Use & Housing Resources
Andy Hill, DOLA
Andy Hill manages the Community Development Office which runs two relevant stimulus programs- 1271 Innovative Affordable Housing and Strong Communities. Andrew Paredes is the Director of Housing Finance and Sustainability in the Division of Housing.
DOLA will present a variety of funding programs for affordable housing development and will spotlight two stimulus programs designed to address how local development patterns and land use barriers impact the price of housing and long term costs of government.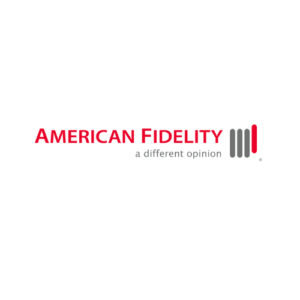 Roosevelt Room
Navigating Paid Family and Medical Leave
Melissa McDuffey, American Fidelity
Melissa McDuffey is an HR/Benefit Consultant for American Fidelity Assurance Company. Prior to joining American Fidelity, Melissa practiced law at a regional law firm in Oklahoma City, Oklahoma, representing employers of all sizes on labor and employment issues. A large part of Melissa's practice involved advising clients about various state and federal leave laws. After leaving the practice of law, Melissa worked as a Human Resources Director for an insurance company and General Counsel for a software development company before joining American Fidelity as an HR/Benefit Consultant. While Melissa no longer represents or advises clients as a lawyer, her background helps her identify issues relevant to employers and employees and provide insight into the effects on the workplace.
This presentation will discuss provisions of Colorado's new paid family and medical leave program (FAMLI) and its effect on government employers. The presentation will touch on topics including, but not limited to, available benefits and leave durations, qualifying reasons for leave, job protection components, local-government opt out provisions, funding for the FAMLI program, differences between FAMLI and FMLA leave and potential complications with tracking leave. The presentation will also allow time for questions and audience participation.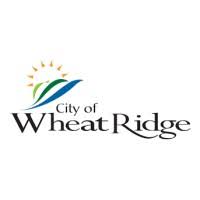 Devereaux Room
Wheat Ridge Versus Black Cat – Lessons Learned From a Recent Cyber-Attack
Patrick Goff, City Manager; Allison Scheck, Deputy City Manager; Marianne Schilling, Assistant City Manager; Jesse Dubin, IT Manager 
On August 29, 2022, the City of Wheat Ridge shut down all systems and servers in response to a ransomware incident by the threat actor, Black Cat. City staff, with the help of numerous experts and contractors, redesigned their infrastructure and rebuilt systems over the course of six months. The response, reputation management and restoration is one of the greatest tests the City has faced. Hear lessons learned and more importantly, how you can prepare for a cyber incident.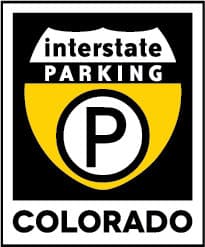 Veranda/Garden Room
How an Effective Parking Management Program Can Increase Vibrancy in Your Downtown Core
Gareth Lloyd, Operating Partner/Executive Vice President- Interstate Parking of Colorado
Gareth has over 26 years experience in parking technology solutions for Municipalities and Owns and Operates Interstate of Colorado.   Interstate has created five successful, managed parking solutions with Municipalities in Colorado where proceeds are reinvested into the Communities.
In this session a panel will be convened with Jessica Hindmarch and Shelby Schwendeman who have been actively involved in the positive transformation of the Downtown Cores of Idaho Springs, Breckenridge, Frisco, Dillion, Morrison and Crested Butte. An effective managed parking program can increase retail revenues, vibrancy, and sales tax revenues in your community. Learn how green, solar powered, paperless, and contactless technologies coupled with responsive, local people can potentially enhance the vibrancy of your Downtown Core with no up-front capital investment or ongoing operating costs. Interstate has become active partners with five communities in Colorado where proceeds from managed parking are reinvested into Community Infrastructure Projects such as improved sidewalks, Community Housing, Schools, Community Centers, and Main Street shuttles.
THURSDAY PROGRAM DESCRIPTIONS
11:00 am – 11:45 am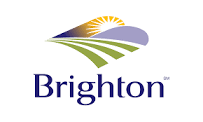 Colorado Room
Reset: Leveraging Culture & the Employee Cycle to Overcome the Great Resignation
Kayla Barber-Perrotta & Traci McLean, City of Brighton
Kayla Barber-Perrotta- Budget & Performance Manager for the City of Brighton. Co-founded Brighton's Performance and Leadership Academy which to date has saved the City of $60k in annual costs. Previously oversaw cultural change for the City of Royal Oak, MI. Traci-McLean- Management Analyst II for the City of Brighton. Co-founded Brighton's Performance and Leadership Academy. Received her black belt from the Denver Peak Academy and has a Masters in Organizational Development.
According to the last several Gallup "State of the American Workplace" reports, the top ten reasons people leave organizations revolve around culture, but many organizations still treat it as an afterthought. This session will introduce culture and its value, teach participants high-level means of diagnosing cultural pain points and designing future states, as well as techniques for building and reinforcing their culture.

Roosevelt Room
Managing the Why, How, and Outcomes of Diversity, Equity, and Inclusion (DEI) Strategies Across Different Colorado Communities
Facilitator: Brandy Reitter, Executive Director of the Colorado Broadband Office, State of Colorado, CCCMA DEI Committee ChairPanelist: Pamela Davis, Assistant City Manager, City of Boulder, Aimee Kane, Equity Officer, City of Boulder, Jennifer Hoffman, City and County Manager of Broomfield, Mathew Mendesco, Town Manager, Town of Hayden

DEI leadership from the communities of Broomfield, Boulder, and Hayden (Routt County) will discuss their approaches to DEI by sharing why it is important, how they got started as well as strategies that worked, and lessons learned.
Devereaux Room
Going to the Voters for Funding: Stories, Strategies, Best Practices
David Flaherty, Magellan Strategies
Scott Trainor, City of Fountain
Mike Foreman, City of Monument
David Flaherty is the founder of Magellan Strategies, a public opinion survey research firm serving Colorado local governments, school districts, special districts, and public policy organizations. He has spent his 30-year career designing and managing hundreds of survey research projects measuring public and voter opinion. In addition, he is an expert public opinion pollster, focus group moderator, and ballot measure consultant.  
Scott Trainor, City of Fountain Manager former CCCMA Board Member, Mike Foreman, Town Manager for Monument, 2022 Town Manager of the Year Award Recipient
Sooner or later, every local government in Colorado will consider a ballot measure to fund new or existing city/town services, amenities, and programs. Understanding funding ballot measure best practices and how to tell your story to voters using survey research is vital in securing voter approval. This session will reference 15 years of past ballot measure experiences to identify what has worked and what has not.
Veranda/Garden Room
Decarbonization, Electrification and GHG emissions reduction
Oscar Rangel, Veregy
THURSDAY PROGRAM DESCRIPTIONS
1:00 pm – 1:45 pm

Colorado Room
The Science Behind Workplace Distractions and Associated Stress
Drew Sanders, City Manager, City of Cortez
Former adjunct professor at the Univ of Utah – Taught this course (and many others) to the leadership teams of several private and public sector organizations while employed by the University
As humans, we are hardwired for distraction, it is part of how we survived as a species.  The average worker is DISTRACTED every 40 seconds when working in front of a computer, while the average manager is INTERRUPTED every 8 minutes (and senior executives even more often), which can increase stress and lead to burnout.  In this course we will discuss the science behind workplace distractions and some mitigation strategies that will help overcome this significant workplace problem.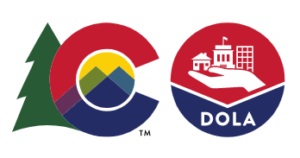 Roosevelt Room
Proactive leadership for BOLD IDEAS: Inclusivity, Diversity, Equity and Accessible Services
Chantal Unfug, Division Director, DOLA
Randi Snead, DOLA Regional Manager; Jacqui Stanton, DOLA IDEA Coordinator, Dana Maestes, Soul Players of the San Luis Valley, and the Community Outreach Manager, Montrose and/or City of Gunnison
It takes BOLD leadership, tools and tactics to increase and improve community connections to ensure your policy making and investment decisions are Inclusive, Diverse, Equitable, and Accessible.

Devereaux Room
Rock of Ages – Leveraging Talent (from all generations) to harmonize the workplace
Anne McCord and Jen Volmer, ILG
Anne and Jen have a combined 50+ years of executive-level Human Resources experience in the high tech, start up, legal, medical, non-profit and municipal industries.  They have dedicated their careers to building transformational work cultures that drive business results.   In the last five years, Anne and Jen have focused their HR efforts to the underserved towns, cities and counties of Colorado, assisting with HR needs that encompass the entire employee lifecycle.  They offer all types of HR services for any size of organization.  Both Anne and Jen have spent most of their lives in Colorado and enjoy contributing to the public entities that make this state a great place to live and visit.
Setting the stage – this fun and interactive program provides municipal leaders the tools to identify the right talent, leverage the multigenerational workforce, and build great teams to move forward in our dramatically changing work environment. Jen and Anne will use analogies of musicians, bands and musical styles to illustrate the importance of tapping into individual strengths and teamwork to build a great workplace culture.
THURSDAY PROGRAM DESCRIPTIONS
2:00 pm – 2:45 pm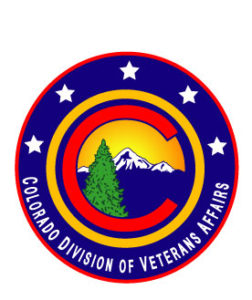 Colorado Room
Colorado Division of Veterans Affairs Operational Overview
David Callahan, Colorado Division of Veterans Affairs
An overview of how the Colorado Division of Veterans Affairs is organized, operates, and collaborates with Colorado's 64 counties in serving and assisting nearly 400,000 Veterans and their families.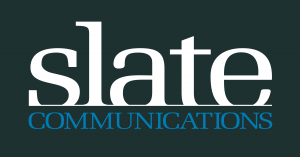 Roosevelt Room
THERE'S NO LAUGHING IN LOCAL GOVERNMENT. Eight observations from the front lines on communications and engagement and what to do about them.
Kim Newcomer and Ryan Burke, Slate Communications
Kim Newcomer, CEO and Co-founder of Slate Communications
Ryan Burke, Chief Storyteller and Co-founder of Slate Communications
Slate Communications is a public relations and marketing firm that works exclusively with local governments. Combined, Kim and Ryan bring more than 50 years of experience and decades of local government communications expertise. They have presented at the Colorado City County Managers Association Annual Conference, Alliance for Innovation Labs, Colorado Communications and Utility Alliance Conference, Colorado Parks and Recreation Association Annual Conference, Govapalooza, and the City-County Communications and Marketing Association Annual Conference.
Part humorous, part interactive, part therapeutic, Kim and Ryan from Slate Communications will lead a light-hearted conversation addressing communication trends, challenges and opportunities that are emerging in a post-Covid world.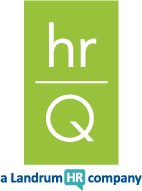 Devereaux Room
Innovative Approaches to Addressing Wicked Problems in Local Government Through Collaborative Management
Brian Wilkerson, Corporate Vice President, hrQ Inc. and Melissa Antol, Director of Consulting Services & Public Sector Practice Lead, hrQ Inc.
hrQ is a management consulting firm that specializes in Organizational and Culture Development, Strategic Planning, Change Management, and Talent Strategy & Leadership. Within our Public Sector Practice Area, we have carved out a specialized consulting niche to support our local government partners across a variety of project areas including service delivery analysis, strategic communications and community engagement design, professional facilitation, and planning to address complex community and regional issues, among other areas.
Across Colorado and the United States, we have seen marked increases in "wicked problems" in our communities.  Wicked problems such as homelessness, reducing wildfire risk, housing affordability, and equity, for example, cannot be addressed using standard problem-solving techniques, and typically do not have one solution.  Wicked problems require more thoughtful, systematic, and collaborative approaches to reduce impacts and achieve results.  Join us to explore wicked problems, the role local governments can play in addressing them, and innovative approaches to managing them to support local agility and improved outcomes.
THURSDAY PROGRAM DESCRIPTION
3:30 pm – 4:30 pm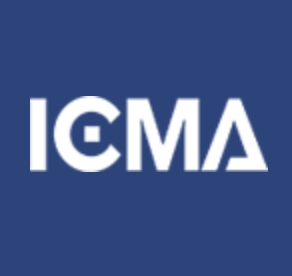 Devereaux Room
Using the ICMA Code of Ethics in Real Time
Karen Daly, ICMA and Greg Schulte, Senior Advisor
Karen Daly is the Mountain Plains Regional Director for the ICMA. In this role, she is the liaison to 14 beautiful state city/county management associations. She retired after 31 years serving five Texas cities (Arlington, Longview, Greenville, Sugar Land and Hutto). Karen's achievements include successful bond elections, major construction projects, improved bond ratings and increased organizational effectiveness. She is also Director of the Texas Women's Leadership Institute which is designed to promote and support women to become city managers in Texas. Karen has two Master's Degrees and she is a co-founder of Texas Women Leading Government. She is the proud mom of two grown feminists and is married to a mostly-grown husband who is a musician.
Greg Schulte has 30 years of Local government experience in California and Colorado. He is experienced in large organizations (City of Sacramento, CA) and small ones (Town of Pagosa Springs, CO). Greg has served as CAO for both a county and a municipality and was the past president of ACCA. as well as the Colorado County Administrator of the Year in 2009
Come learn and discuss ethics scenarios and how they relate to the ICMA Code of Ethics.  This interactive session will show participants how to apply the Code of Ethics to situations that commonly occur in the workplace.