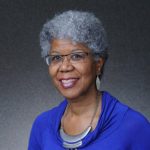 Dr. Brenda J. Allen
Vice Chancellor for Diversity and Inclusion at the University of Colorado Denver | Anschutz Medical Campus. She also is a Professor of Communication. More…
Sebawit G. Bishu
Assistant Professor, School of Public Affairs at the University of Colorado Denver WAPPP Fellow. More…
Brandi Blessett
Assistant Professor, Rutgers University, Camden She focuses on social justice by examining the role public institutions and administrative actions play in facilitating disadvantage for underserved populations.
More…
TC Broadnax
City Manager, City of Dallas. Responsible for over 13,000 employees, T.C. Broadnax manages a budget of more than $3.8 billion (Operating and Capital) with an emphasis on financial prudence. In addition, Broadnax has brought a transformational leadership approach to the City of Dallas that focuses on elevating transparency in the public decision-making process, leveraging data to drive resource allocation, and identifying innovative solutions to solving historical and complex problems rooted in inequities.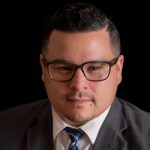 Roberto Montoya
GARE West Regional Manager, Race Forward. Before joining the Race Forward team Roberto worked for the City and County of Denver as the Manager of Diversity and Engagement at the Denver International Airport (DEN).  More…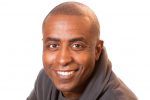 Demetrius Parker
Demetrius Parker has over decade of demonstrated and proven skills in Recruiting & Human Resources experience. Demetrius, has obtained and proven his success in a variety of work settings to include private industry, government, and staffing.
More…
Dr. Nita Mosby Tyler
Chief Catalyst, The Equity Project, LLC. Dr. Nita Mosby Tyler is the Chief Catalyst and Founder of The Equity Project, LLC – an organization designed to support organizations and communities in building diversity, equity and inclusion strategies. More…