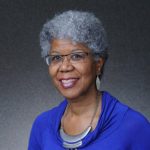 Dr. Brenda J. Allen
Professor Emerita – Department of Communications. Brenda J. Allen is the former Vice Chancellor for Diversity and Inclusion at the University of Colorado Denver and the Anschutz Medical Campus. During almost 30 years in the University of Colorado system, Dr. Allen developed a track record for scholarship, teaching, service, mentorship, and training related to organizational communication, social identity, and leadership. More…
Sebawit G. Bishu
Assistant Professor, School of Public Affairs at the University of Colorado Denver WAPPP Fellow. More…
TC Broadnax
City Manager, City of Dallas. Responsible for over 13,000 employees, T.C. Broadnax manages a budget of more than $3.8 billion (Operating and Capital) with an emphasis on financial prudence. In addition, Broadnax has brought a transformational leadership approach to the City of Dallas that focuses on elevating transparency in the public decision-making process, leveraging data to drive resource allocation, and identifying innovative solutions to solving historical and complex problems rooted in inequities.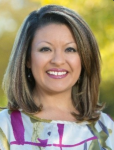 Erika Martinez
Director of Communications & Community Engagement, Denver Public Library. Erika R. Martinez is an established communications and marketing leader with over 15 years of experience developing and executing multifaceted external and internal MarCom plans for the public, private, and nonprofit sectors. One of Erika's strengths lies in creating a big picture strategy and generating a detailed plan to reach the end result. Her expertise includes creating and implementing strategies for social media, media relations, digital media, internal communications, outreach, partnerships and government affairs. She has successfully led internal and external teams to create integrated efforts for awareness campaigns to maximize brand exposure and influence public perception among a variety of target audiences. She is a strategic thinker and problem—solver with excellent project management, organizational, and partnership building skills.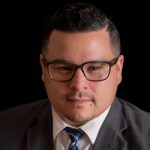 Roberto Montoya
Roberto brings nearly 20 years of corporate, higher education, and governmental experience to Race Forward. Before joining the Race Forward team Roberto worked for the City and County of Denver as the Manager of Diversity and Engagement at the Denver International Airport (DEN). During his time with the DEN Roberto worked on numerous initiatives that focused on race and social justice with the goal of elevating equity and enabling engagement. He has also taught several undergraduate and graduate courses at the University of Colorado Denver in the School of Education that focus on the social foundations of race in education and society. He is the founder and CEO of the Praximity Group, a diversity and equity consulting firm that focuses on the intersection of theory, practice, and place.
Roberto hosts a podcast called Theory Heads, serves on the advisory board for the Denver Agency for Human Rights and Community Partnerships, and is a member of the United States Tennis Association Colorado's Hispanic Engagement Initiative Task Force. He has twelve peer-reviewed publications focusing on Latino Critical Race Theory, Educational Equity, Speculative Race Fiction, and Critical Race Parenting. Roberto holds a B.S. in Political Science from Colorado Mesa University, an M.A. in Ethnic Studies from Regis University, and is a Ph.D. Candidate at the University of Colorado Denver. More…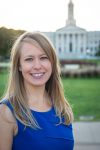 Sarah Moss
Sarah E. Moss, MPA, once dreamed of being the first woman to play in the NBA. Instead, she became a civic dreamer and doer and a strategist solving policy and political puzzles. Moss has more than 20 years of experience ranging from local government, to political and public awareness campaigns, to serving as a White House appointee in the Office of Attorney General at the U.S. Department of Justice. Her consulting helps local government leaders with strategic planning, process improvement, storytelling, and public speaking. More…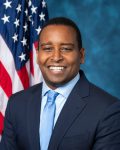 Joe Neguse
Congressman Joe Neguse represents Colorado's 2nd District in the U.S. House of Representatives.  He was elected to his first term in November 2018, becoming the first African-American member of Congress in Colorado history. He serves as a member of the House Judiciary Committee, House Natural Resources Committee and the House Select Committee on the Climate Crisis. More…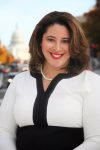 Summer Nettles
Multi-media Storyteller, Social Media Marketing Manager & Public Speaker. Emmy-award-winning videographer, certified conflict resolution facilitator and adjunct professor of communications Summer Nettles decided to leave television news after defeating Non-Hodgkins Lymphoma in 2014. Since then Ms. Nettles has worked with local and state government agencies on everything from documentary films highlighting the disparities present in Denver's communities of color to developing strategic communications plans for social media outreach. Today Nettles serves as the CEO of her own company, Greater Purpose Media, LLC., and she is the first person ever invited to serve as an Artist in Residence for AMP'd Media's Women of Color podcast incubator program. Look for her new podcast "We Should Talk" a podcast focusing politics from the woman of color's perspective in July 2020. More…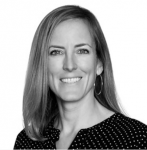 Kim Newcomer
CEO & Founder of Slate Communications. Kim's 20+ year career has been dedicated to helping communities. Her professional life began in tourism marketing, first with a position promoting summer travel in Vail, and then destination marketing in Durango. She went on to lead a small nonprofit focused on community problem solving through public/private partnerships. That experience eventually brought Kim to the City of Fort Collins, where she managed the Communication and Public Involvement Office. Realizing the growing need and importance of communication in local government, Kim and her partner, Ryan Burke, founded Slate in 2013. Slate has grown into a team of 12 people, all of whom are committed to the belief that informed and engaged residents make communities better. Kim lives in the foothills outside of Fort Collins with her husband, two beautiful daughters, and one big, poorly behaved dog. More…
Mark Ott
Marc A. Ott is executive director of ICMA, the International City/County Management Association. More…
Demetrius Parker
Currently, Demetrius aka "D" is the Talent Manager for Jefferson County. He's responsible for Recruiting, Retaining, and Training. An internal entrepreneur, that successfully infuses a diverse and dynamic goal-oriented approach to Organizational Training & Development, Talent Acquisition, and HR by getting it done with an emphasis on professionalism, coaching, innovation, and collaboration. He strives to build sustainable and successful partnerships and business relationships that convert customers into clients, candidates into employees, and employees into leaders. 
More…
Brenda Ritenour
Brenda Ritenour (she/her) is the Neighborhood Liaison for the City of Boulder, working to build relationships between residents and city staff, amplify underrepresented voices, and help neighbors connect to each other in positive ways. She is part of the team that created and implements the city's award-winning engagement strategy, which includes pathways to insure equitable response and recovery efforts during the pandemic. Previously, she was the Director of Volunteer Engagement for Mile High United Way and the Community Engagement Manager for the Denver Public Library. Brenda was born and raised in Colorado and spends her free time camping and skiing with her family.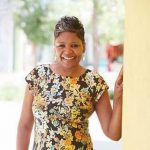 Dr. Nita Mosby Tyler
Dr. Nita Mosby Tyler is the Chief Catalyst and Founder of The Equity Project, LLC – an organization designed to support organizations and communities in building diversity, equity and inclusion strategies and The HR Shop, LLC – a human resources firm designed to support non-profits and small businesses. She is the former Senior Vice President and Chief Inclusion Officer for Children's Hospital Colorado – the first African American woman to hold that position in the organizations 100+ year history. She is also the former Executive Director of the Office of Human Resources for the City and County of Denver – the first African American woman to hold that position in the 63+ year history of the agency. Dr. Mosby Tyler, a consultant accredited by the Georgetown University National Center for Cultural Competence and recipient of the Cornell University Diversity & Inclusion certification, is nationally recognized for her equity work with non-profit, community, government and corporate organizations. 
Dr. Mosby Tyler holds a doctorate in the field of Organizational Leadership from the University of Colorado, a Master of Arts degree in Management from Webster University and a Bachelor of Science degree in Education from the University of Alabama.