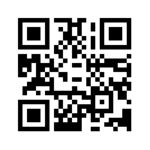 Forest Lakes Metropolitan District
Forest Lakes Metropolitan District
Bayfield, Colorado
District Manager
Annual salary range: $100,000 to $140,000
Application deadline: Friday, February 4, 2022.
The Forest Lakes Metropolitan District is in La Plata County, Colorado and sits between the Town of Bayfield and the San Juan Mountains in the Pine River Valley. Located about 8 miles north of Bayfield, the Forest Lakes Community is the largest subdivision in Southwestern Colorado. It encompasses approximately 1,865 acres and consists of 1,600 parcels with approximately 826 structures and 2,000 residents. Surrounded on three sides by the Weminuche Wilderness, San Juan National Forest, and Bureau of Land Management lands, the subdivision boasts quiet and diverse neighborhoods with a great school district and the one of the top-rated fire departments in the country. Recreational opportunities abound including hiking, backpacking, camping, snow shoeing, cross country skiing, and hunting opportunities throughout the year.
The Forest Lakes Metropolitan District (FLMD) was incorporated on July 18, 1973. FLMD is a Limited-Service Colorado Governmental Special District with taxing authority responsible for providing water, limited sewer, roads, and recreational services for residents in the Forest Lakes community. FLMD is governed by a five (5) member elected board of directors. The Forest Lakes Metropolitan District utilizes the Board-Manager form of local government wherein the elected governing District Board is responsible for the legislative functions of the District, such as establishing policy, passing resolutions, voting appropriations, and developing an overall vision for the District.
The District is seeking a proven leader with strong project management skills and a commitment to open and transparent communication. Candidates with a strategic perspective, superior supervisory skills, and experience managing infrastructure including water, sewer, fleet, and facilities maintenance will be most successful. Candidates should be politically adept, flexible leaders, and possess effective interpersonal abilities to collaborate and problem solve with a diverse staff, vendors, board members, and residents.
The position requires a bachelor's degree with major coursework in engineering, public administration, business, or a related field AND at least 5 (five) years of increasingly responsible professional experience managing, supervising, and providing leadership in public organizations, utility operations and maintenance, or a related field. A master's degree in engineering, business administration, management, or public administration, is preferred.
For more detailed information or to be considered for this exceptional career opportunity, please visit: https://www.cpshr.us/recruitment/1932
For more information contact:
Gloria Timmons
CPS HR Consulting
916-471-3461
To view an online brochure for this position visit: https://www.cpshr.us/recruitment-solutions/executive-search
Forest Lakes Metropolitan District website: https://flmd.com
Forest Lakes Metropolitan District is an equal opportunity employer.