Post Pandemic:
Mid Year Economic Update
Dr. Wobbekind presented earlier this year virtually. He'll have an update on the recovery and the economic forecast.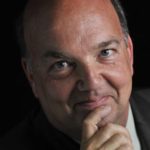 Richard Wobbekind, University of Colorado
Richard L. Wobbekind is Executive Director of the Business Research Division, Associate Professor of Business Economics and Finance, and Senior Associate Dean for Academic Programs at the Leeds School of Business at the University of Colorado Boulder.
Leadership:
Happy Works, How to Create an Extraordinary Workplace Culture (repeat)
In this highly interactive and energized presentation, Kris Boesch weaves valuable content, enlightening stories and tangible tools to improve your workplace culture. Whereas other programs miss the mark by only talking about employee "satisfaction" or "engagement," Boesch takes workplace culture to a whole new level well beyond compensation, basic HR practices and "perks." Boesch will share how to create meaningful collaboration, camaraderie and connection amongst your team. Camaraderie creates a strong sense of belonging while dissipating divisions and emphasizing community. You'll learn how to instill shared identity, interdependency awareness as well as kind, candid and constructive communication. Participants will be able to take her doable best practices and implement them within their teams to see immediate results.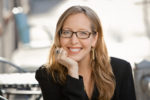 Kris Boesch, CEO and Founder, Choose People
Choose People is a company that transforms company cultures, increases employee happiness and boosts the bottom line. The Choose People 360° Culture Audit is based on over 1000 hours of research. Kris Boesch is also the acclaimed author of Culture Works: How to Create Happiness in the Workplace. Prior to Choose People, Boesch was the CEO of Exodus Moving & Storage. Under her leadership, Exodus became the largest mover in Northern Colorado with a turnover rate nearly 40% less than the industry average and a bottom line twice that same average. Kris is also a proud mother, dancing diva and dog lover.
Diversity, Equity & Inclusion:
Creating Inclusive Workplaces and Communities, One Colorado City's DEI Journey
The events of the Summer of 2020 was a call to action and refocused all of us on the need for continued work on equity, social justice and reform. These events radically changed the places we work and the communities we serve causing many organizations to revamp and revitalize their diversity efforts. In this session, our panelists will discuss some of the challenges facing public agencies when creating inclusive work environments and communities, designing and developing a sustainable DEI strategic plan, best practices for DEI program implementation and lessons learned along the way. Please join us for an engaging discussion!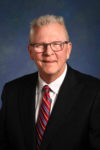 Don Tripp, City Manager, City of Westminster
The City of Westminster is an organization characterized by the values of Service, Pride, Integrity, Responsibility, Innovation and Teamwork (SPIRIT). The culture of the organization is based on the belief that everyone deserves to be respected, valued and included.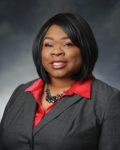 Regina W. Romeo, CPS HR Consulting
Regina has more than 20 years of experience in public sector human resources as an analyst, manager and director. Regina has worked for both large and small public sector agencies and brings a unique perspective and real-world experience to her role. She has a full range of experience in HR operations, training, performance management, leadership and employment law, and has effectively led organizations through operational change and process improvement to implement best practices and insure compliance. Regina is a PhD candidate for a degree in Organization and Management with a specialization in Human Resources Management.