FRIDAY PROGRAM DESCRIPTIONS
7:30 am – 8:30 am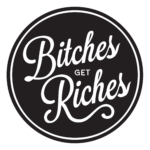 Devereaux Room
CWLG BREAKFAST:  Join us for a light breakfast-preregistration 
required
Financial Self Care
Keynote Speaker:  Bitches Get Riches

Piggy and Kitty are the reclusive geniuses behind the popular blog and podcast, Bitches Get Riches. They're teaching young people how to become competent adults in their finances, careers, and personal lives.  Together they are two optimistic, financially solvent, thirty-something feminist killjoys. Bitches Get Riches has been featured in The New York Times, Bad With Money With Gaby Dunn, Nerd Wallet, and won the 11th annual Plutus Award for Personal Finance Blog of the Year.  
How do you prioritize your financial wellbeing while competing financial priorities are tearing you apart? What's the right order to tackle credit card debt, student loan debt, housing down payments, emergency funds, and investing. Join Kitty and Piggy of Bitches Get Riches as they explore how to put on your personal finance oxygen mask before helping others.
FRIDAY PROGRAM DESCRIPTIONS
8:45 am – 9:30 am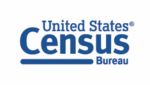 Colorado Room
Your Community by the Numbers: Introduction to Data Census.gov
Kimberly Davis, US Census Bureau
Kimberley is a Data Dissemination Specialist at the U.S. Census Bureau. Her role is to assist data users with understanding and accessing demographic and economic statistics provided by the Census Bureau. These services are free, and help determine where more than $675 billion is allocated, and help with understanding community development, and are used for neighborhood improvements, public health, education and transportation  planning.
Learn how to use data.census.gov to access the most current and relevant demographic, socioeconomic, and housing statistics about your community from the American Community Survey (ACS). During this training, you will learn about the ACS and other Census Bureau programs, geographies, and datasets available. You will also learn how to use the search and navigation features in data.census.gov as well as how to download tables and create thematic maps

Roosevelt Room
CivicPRIDE Presents: LGBTQ+ Inclusion 101
Logan Masenthin (she/her/hers), City & County of Denver, Taylor Reimann (she/her/hers), City of Boulder, and Pam Davis (she/her/hers), City of Boulder
Logan Masenthin is a Budget Analyst for the City & County of Denver, Taylor Reimann is the City Council Administrator for the City of Boulder, and Pam Davis is the Assistant City Manager for the City of Boulder, Colorado
Logan, Taylor, and Pam all serve as Officers for CivicPRIDE, the first nationally recognized LGBTQIA+ professional association for local government management, whose mission is to advance inclusive local government by empowering LGBTQIA+ leadership. They serve as Treasurer, Vice Chair, and Chairperson respectively.
CivicPRIDE presents LGBTQ+ Inclusion 101, covering topics like the "why" for inclusion and what that means, accepting ownership of privilege and biases, the power and responsibility in local government work, and how to take action toward a more inclusive organization.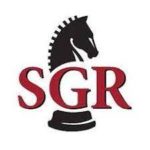 Devereaux Room
Creating a Servant Leadership Culture
Dr. Mike Mowery, SGR
Dr. Mike Mowery, SGR's President of Leadership Development and Strategic Foresight, has been with SGR since 2011. Before joining SGR Mike was a full-time pastor for 20 years, having served churches in Washington, Colorado, and Texas. His doctoral project was developing a collaborative approach to strategic planning, and this has formed the foundation for the Council Retreats that SGR leads every year in cities and counties across the nation. Mike is passionate about the importance of servant leadership because he believes it provides a way for a future in which everyone has the chance to flourish. Although he has not worked for any municipalities, he has led over 500 Leadership Workshops for local governments
How do we find the right balance between building healthy relationships with others and getting things done through others? How do we create the kind of organization that is both efficient and encouraging?  This session is about how to create the kind of culture that is marked by servant leadership at every level so that people thrive and organizations succeed.
FRIDAY PROGRAM DESCRIPTIONS
9:45 am – 10:30 am

Colorado Room
Sustainability as an Economic Driver
Kate Sipla, Schneider Electric and Hillary Dobos,  Lotus Engineering
Kate Sipla has spent her career working with public agency infrastructure and commercial facilities to mitigate financial risk, develop stabilized and resilient operating and capital budgets, and achieve sustainability goals. With the windfall of grants and stimulus money currently available for infrastructure modernization, Kate is ready to help Colorado's cities and counties take advantage.
Hillary's passion for sustainability started at Bowdoin College while studying the economic, environmental, and social issues surrounding lobster and alewife fisheries in Maine. Since then Hillary has worked continually in the environmental field. Before becoming a co-owner at Lotus, Hillary loved working at the Colorado Energy Office, NREL, and Cascadia Consulting Group. She is a proud Denver-native.
Historically, managing infrastructure in a sustainable or environmentally friendly fashion has been more expensive than status quo. However, with the current windfall of stimulus money, as well as diminishing resources like water and power reliability in the Western US, we simply can't afford NOT to operate more sustainably. Kate Sipla and Hillary Dobos will demonstrate how you can implement green infrastructure as a means to drive economic development, generate new revenue streams for your jurisdiction, and create more resilient communities.
Roosevelt Room
Law Enforcement Liability Trends: Where Have We Been, Where Are We Going?
Tami Tanoue and  Sam Light, CIRSA
Tami Tanoue has been CIRSA's Executive Director since August, 2018. Her previous positions with CIRSA include General Counsel/Deputy Executive Director and General Counsel/Claims Manager. She was previously in private practice with the law firm of Griffiths, Tanoue, Light, Harrington & Dawes, where she served CIRSA as its contract General Counsel for 12 years, and was City or Town Attorney for several Colorado municipalities. Prior to that, she was Staff Attorney for the Colorado Municipal League, where she represented the collective interests of Colorado municipalities. Tami is a regular speaker on local government liability topics, and has written several publications on liability issues.
Sam Light is Deputy Executive Director/General Counsel for CIRSA. Prior to joining CIRSA in 2018, he was a partner with the Denver law firm of Light | Kelly, P.C., specializing in municipal and other public entity law, insurance law, and defense of public entities and elected officials.  Sam has over 25 years of experience serving as general or special counsel to several Colorado cities, towns, self-insurance pools, and other public entities, and he is a frequent speaker on public entity risk issues.
In this interactive session, CIRSA Executive Director Tami Tanoue and Deputy Executive Director/General Counsel Sam Light will discuss trends influencing the law enforcement liability landscape, including changes in risk exposures, "social inflation" in claims and settlements, rising costs of law enforcement liability coverage, the role of insurers and reinsurers in effecting change, and current initiatives around risk management and officer wellness. Tami and Sam will discuss what these changes mean for city/town managers and their governing bodies and will invite interactive discussion of the challenges and opportunities you see from the manager's perspective in your communities. While this presentation will discuss some CIRSA initiatives around law enforcement, it is intended for managers from any municipality with a law enforcement agency.

Devereaux Room
Go Ahead, Ask Us Anything
Clint Kinney, Town of Snowmass Village
Clint Kinney currently serves as the Town Manager of the Town of Snowmass Village. In addition to his experience as City Manager, Kinney earned an undergraduate degree from Fort Lewis College in Durango, CO and an M.P.A. from the University of Kansas.
Colorado is fortunate to have a large contingent of highly experienced and exceptionally skilled assistant managers.  This session will be highly dependent on audience participation.  It will be your chance to ask an august group of leaders most anything about their jobs. Managers will hopefully learn how to work with their assistance effectively and  others will learn how who the real brain behind every municipal operation is.  We expect to answer the age  old questions about which position is better; the assistant or the manager, along with other topic like telling a boss about any blind spots they may have.
Be prepared to ask questions and learns key insights from
Samma Fox, Littleton
Greg Brinck, Eaton
Kelly Houghteling, Wellington
Carly Lorentz, Golden
Rupa Venkatesh, Fort Collins
Ben Goldstein, Lakewood
Ann Morgenthaler, Montrose
KEYNOTE
10:45 am – 11:45 am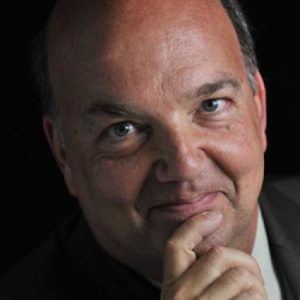 Devereaux Room
2023 Colorado Economic Outlook
Richard Wobbekind, University of Colorado
Richard L. Wobbekind is Executive Director of the Business Research Division, Associate Professor of Business Economics and Finance, and Senior Associate Dean for Academic Programs at the Leeds School of Business at the University of Colorado Boulder.
ANNUAL MEMBERSHIP MEETING
11:45 am – 12:15 pm