In the order they are presenting.  Use the links to see the session info and learn more about their programs or where they work.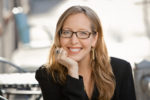 Kris Boesch, CEO and Founder, Choose People
KEYNOTE BLOCK Wed, Thur, Fri:
Leadership:
Culture Works
Choose People is a company that transforms company cultures, increases employee happiness and boosts the bottom line. The Choose People 360° Culture Audit is based on over 1000 hours of research. Kris Boesch is also the acclaimed author of Culture Works: How to Create Happiness in the Workplace. Prior to Choose People, Boesch was the CEO of Exodus Moving & Storage. Under her leadership, Exodus became the largest mover in Northern Colorado with a turnover rate nearly 40% less than the industry average and a bottom line twice that same average. Kris is also a proud mother, dancing diva and dog lover.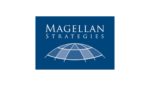 Magellan Strategies
KEYNOTE BLOCK Wed:
Post Pandemic

: Municipal Staffing…in Person/Hybrid/Or…
KEYNOTE BLOCK Thurs:
Post Pandemic

: Economic Impacts of Changes to Office and Retail Space

Stephen Shepard, is the Executive Vice President of BOMA (Building Owners and Managers Association) Denver Metro and BOMA Colorado, and loves seeing the Rockies every day from his office. Before associations, he worked in the tech and financial services industries in different capacities such as training, marketing, and customer service.
Sam Bailey, Metro Denver EDC
KEYNOTE BLOCK Thurs:
Post Pandemic

: Economic Impacts of Changes to Office and Retail Space
Tami Tanoue, CIRSA
BREAKOUT Thurs: Law Enforcement Liability
Tami Tanoue is Executive Director of CIRSA. She was previously in private practice with the firm of Griffiths, Tanoue, Light, Harrington & Dawes, where she served CIRSA as its contract General Counsel and was City or Town Attorney for several Colorado municipalities. Prior to that, she was Staff Attorney for the Colorado Municipal League. Tami is a regular speaker on local government liability topics and has written several publications.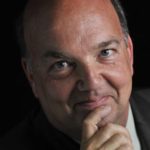 Richard Wobbekind, University of Colorado
KEYNOTE BLOCK Fri:
Post Pandemic:
Mid year Economic Update
Richard L. Wobbekind is Executive Director of the Business Research Division, Associate Professor of Business Economics and Finance, and Senior Associate Dean for Academic Programs at the Leeds School of Business at the University of Colorado Boulder.