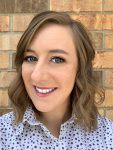 Alisha Janes
Assistant Town Manager | Town of Winter Park 
Chair | Colorado Women Leading Government
Alisha started as the Assistant Town Manager of Winter Park in January of 2020. She currently spends her working hours learning the ropes of workforce housing and sustainability in Colorado's high country and her free time collecting new outdoor hobbies.
As chair of Colorado Women Leading Government she has thoroughly enjoyed connecting with women in local government leadership roles from across the state. Alisha holds an MPA from the University of Colorado Denver. Prior to transitioning into local government management in Brighton, Colorado, Alisha taught bilingual 5th grade in Houston Texas with Teach for America and served on the leadership team of Morey Middle School in Denver, Colorado as the Director of Personalized Learning.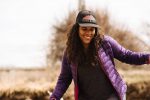 Crystal Egli
Having grown up in rural Vermont, Crystal Egli has always been an avid outdoor recreator. She grew up hiking, biking, camping, boating, and both water & snow skiing.  
In 2019, the Association of Fish and Wildlife Agencies (AFWA) awarded Crystal the Stephen Kellert award for "outstanding service in advancing connections between humans and the natural world to all peoples in a diverse and inclusive manner". Crystal is using her platform and voice to continue to help carve out more inclusive spaces in conservation work and outdoor recreation. 
Crystal is the co-founder of Inclusive Journeys (InclusiveJourneys.com), which is working on creating a modern, digital version of The Green Book. The web-based platform will be a resource for people of marginalized communities to identify safe and welcoming businesses and spaces.
Kayla Barber-Perrotta
Budget Manager, City of Brighton
Kayla has worked in local government for seven years across three states.  She has worked her way up from an Environmental Education Intern with the City of Rock Hill, SC; to overseeing the Disney Way organizational culture transformation for the City of Royal Oak, MI; and now serves as the Budget Manager for the City of Brighton, CO where she has overhauled the budget process, spearheaded grants management, administers COVID-19 financial relief programs, and champions performance management and strategic planning. 
Kayla is a 2019 ELGL, Traeger Award Winner, and has received her Black Belt from the Denver Peak Academy. She attributes her success in local government to a firm belief in leading from any seat, a commitment to developing and challenging others around her, a drive for continuous improvement, and a penchant for asking why. 
Kayla holds a Bachelor of Arts in Political Science from Winthrop University and a Master of International Affairs from Pennsylvania State University. In her spare time, she enjoys gardening, DIYs, and writing fantasy novels.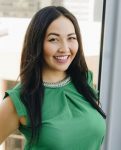 Kimberly Ford, KEYNOTE
Transit Equity Specialist at the Regional Transportation District (RTD) in the Denver Metro
Kimberly has over 13 years of experience organizing and educating for diversity and inclusion initiatives. Prior to RTD she worked with numerous nonprofit agencies committed to social justice strategies for a more equitable future. 
Kimberly holds a B.A. in Ethnic Studies which impacted her ability to understand the complexity of cultural bias, discrimination, and community. She is passionate about ensuring that people of marginalized identities are not just invited to the table to discuss important issues but that they are recruited with intention for meaningful engagement. 
Outside of her workplace, Kimberly co-hosts a podcast called The MixdGen Podcast to discuss mixed ethnic identity from her experiences as a Chinese and Puerto Rican woman born and raised in Fort Collins, CO. She strongly believes that we are stronger when we have multiple cultural and social identities in the room because the inevitable truth is, the world is mixing. She is currently the President of the Rock the Dialogue Toastmasters Chapter in Denver and enjoys giving Keynotes pertaining to storytelling, diversity, and inclusion.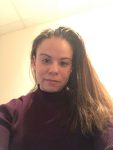 Maria Morales
Town Administrator at the Town of Kiowa
Maria is responsible for strategic direction, vision, growth and performance of the town. Town of Kiowa is a home rule municipality and the county seat of Elbert County, Colorado. 
Maria served as a Healthcare Specialist (Combat Medic) in the United States Army for 16 years cumulatively and supported Operation Enduring Freedom on four different overseas tours. Maria earned various commendations during her tenure i.e. Bronze Star Medal, Meritorious Commendation Medal, Joint Service Commendation Medal, Joint Service Achievement Medal and inducted into the Sergeant Audie Murphy Club; a club comprised of the top two percent of the noncommissioned officers in the US Army. 
Maria is the first-generation college student; graduated from University of Phoenix with a Bachelor of Science in Business Administration, Washington State University with a Master of Science in Business Administration and currently pursuing a Doctor of Business Administration, Project Management, from Liberty University.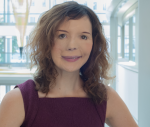 Melissa Wiley 
Denver Peak Academy Manager
Melissa Wiley is the manager of Denver Peak Academy. She has been with Peak since it started in 2012 and served as the lead analyst for Denver Animal Protection and the Department of Excise and Licenses before leading the team. Prior to joining Peak, Melissa worked for the United States Department of State and the Children's Hospital of Philadelphia. She started her career in public service as an aid to the U.S Economic Advisor to Northern Ireland during the Peace Process. She holds a Master's Degree in public administration from the University of Pennsylvania. Originally from Boulder, Colorado, Melissa now lives suburb of Denver with her husband, Craig, and daughter, Sydney Jo. Her mission is to infuse greater joy into every aspect of public service.
Nina Vetter
Manager | Pueblo West Metropolitan District
Nina Vetter has served as the Pueblo West Metropolitan District Manager since January 2019. Prior to that she worked for the City of Colorado Springs, the U.S. State Department, and the Village of Wilmette, Illinois. 
She serves as Vice Chair of CWLG, and is a board member of Colorado Smart Cities Alliance and the Sangre de Cristo Arts Center. She lives with the cutest cat in the world – Rizzo, best dog in the world – Maddux and her boyfriend Justin.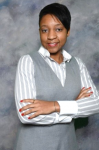 Patrice Hawkins
Deputy Director of Customer Experience for the Community Outreach and Resource Engagement team (C.O.R.E.) at Denver Human Services
Patrice leads multiple outreach teams based at over 30 community partner sites throughout the Denver Metro Area. Her work includes supporting an Employment and Training Program, a Complex Care team that offers integrated behavioral health to DHS customers, and programs focused on removing barriers related to poverty, housing, and food security.  Though starting her career with Denver Human Services, Patrice has also served as a Process Improvement Analyst in the Budget Office with the Peak Academy where she taught Lean principles to city employees and facilitated projects throughout the city with agencies like Parks & Recreation and the Office of Economic Development.  
Patrice received her Masters in Social Work at New York University, where she specialized in policy, advocacy, and juvenile justice. While in New York, Patrice was a Philanthropic Fellow with The New York Community Trust, and worked with NYU's McSilver Institute for Poverty Policy and Research. A self-described social justice warrior, Patrice also is an avid museum and concert goer, traveler, and equally enjoys coffee drinking, running, and listening to podcasts!
Valerie Marie Herrera, KEYNOTE
Associate City Planner with the City of County of Denver's Community Planning and Development Department (CPD)
Valerie's focus is on neighborhood planning and equity. Through the Neighborhood Planning Initiative, Valerie works with residents, neighborhood groups, and community leaders to create a vision and plan for their areas of the city.
Valerie graduated with a master's in public administration and a bachelor's in multidisciplinary studies – with a focus on public policy from the University of Texas at El Paso (UTEP). She previously worked as an intern, junior and senior planner for the City of El Paso for almost 5 years – before making the big migration from her hometown El Paso, Texas in January of 2017.
Valerie is certified in Denver's Peak Academy Black Belt Training, currently holds the City's Bilingual Stipend for in-house translation services and is certified in ESRI ArcGIS mapping system. In Denver, Valerie established the very first equity team within her Division to find opportunities to improve equity within the work that the department is responsible for. Outside of the City, Valerie is a mentor to young people in Denver high schools and has worked with youth for ten years.